Our Team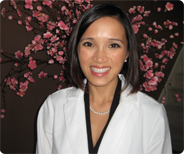 DR. AIMEE TRUONG
Dr. Aimee Truong grew up in Houston, TX. After graduating from Langham Creek High School, she earned her Bachelor's Degree in Psychology from the University of Houston. She then earned her Doctor of Dental Medicine degree from Nova Southeastern University in Fort Lauderdale, FL. Upon graduating from dental school, Dr. Truong returned to Houston to practice dentistry. She is a member of the ADA, TDA, and GHDS. She is excited and proud to serve the Cypress community and to be a part of the growing city of Cypress.

Dr. Truong has always known that she wanted to be a health care provider. Just not as a dentist! As a child, she was terrified of going to the dentist and never thought that dentistry was for her. However, an internship in a dental office in her second year at U of H changed her mind. She realized that she could make a difference in someone's life by providing them with a pleasant dental visit. Today Dr. Truong strives to make her patients' dental experience as pleasant as possible and to show them that a dental visit can be a positive experience.

Dr. Truong enjoys reading, traveling, and working out. Her greatest pleasure is spending time with family and friends.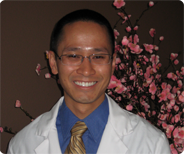 DR. THANH VU
Dr. Thanh Vu received his B.S. from the University of California Los Angeles, his Masters from Cal-State Long Beach, and his Doctor of Dental Medicine Degree from Nova Southeastern University. Together Dr. Vu & Dr. Truong have been creating beautiful smiles for over 7 years!!